A nice change to the regular boring old oatmeal. This one adds lotsa flavor without adding too much sugar. And the serving size is sure to fill you up !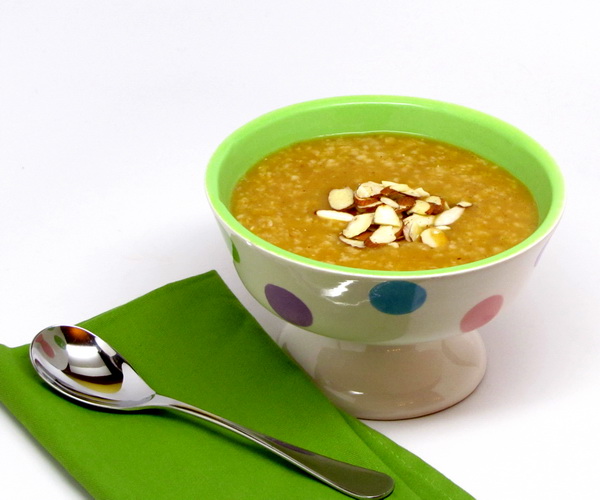 1 serving
272 calories per serving
1 c water
Pinch salt
1/3 c quick oats
1/4 c canned pumpkin
2 T almonds, toasted and chopped
1/4 t cinnamon
2 t brown sugar
Pinch nutmeg
Toast almonds by placed in a hot skillet for 5 minutes. Bring water to boil and add salt and oats. Cook, stirring, for 90 seconds. Combine the rest in a small bowl. Reduce heat to low and stir in the pumpkin mix. Sprinkle with nuts. Serve immediately.