When you're in the mood for a great refreshing summer drink, why not make a flavored iced tea? Adding flavor definitely takes the ho-hum out of a glass of iced tea ! Torani makes some GREAT flavored syrups that you can use.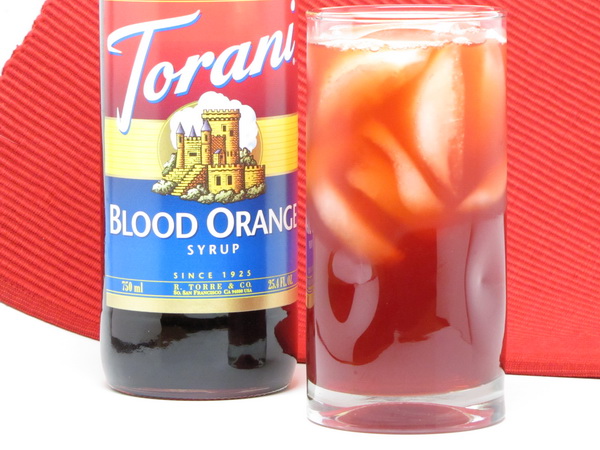 I use their syrups making lo fat lattes and all sort of coffee drinks. And they have a whole bunch of fruit flavored syrups that are perfect in a glass of iced tea. Some are sugar free and ZERO calories. Others have sugar and are 80 calories or so per ounce.
What I love is that their flavors don't taste like fake flavoring – the blood orange tastes like you squeezed a blood orange into the tea ! Watermelon syrup makes you think you just bit into a slice of watermelon. And the coffee ones are the same – pumpkin, gingerbread, vanilla – – all GREAT flavors that don't have any nasty aftertaste and make a real treat out of your everyday coffee and tea drinks.
1 serving
5-85 calories per serving
6 oz. hot black tea
Glass of ice
1 oz. Torani syrup – today I am using BLOOD ORANGE
Mix all together and enjoy 🙂 Can't you just taste it from there ????